Islands close To Athens: which are your top options for multi-day summer vacations and trips? If you are looking for last minute recommendations of short distance trips from your headquarter, up to about 4 hours by ship, then this article was made for you. There might be a lot of alternatives, very few, though, can offer a complete holiday experience.
Islands of Argosaronikos vs Cycladic islands!
The islands close to Athens are located either in Saronikos bay, or in Cyclades. On one hand, your top choices in Saronikos are Hydra, Spetses, Poros and Aegina. Each one of these little graphic islands constitutes the ideal destination for a one-day trip, weekend escape or even for short vacation. Equally close are some Cycladic islands. Bigger in size and rich in accommodation, fun and food options, offer you the opportunity to stay for a few days longer and enjoy your summer vacations completely. In fact, you have also the possibility to make island hopping from one another, with the FAST FERRIES ships. But, which are they? You definitely know them and the only thing that we'll do is reminding them to you.
These are the 3+1 islands of Cyclades that are close to Athens.
1. Andros, the Captains' island!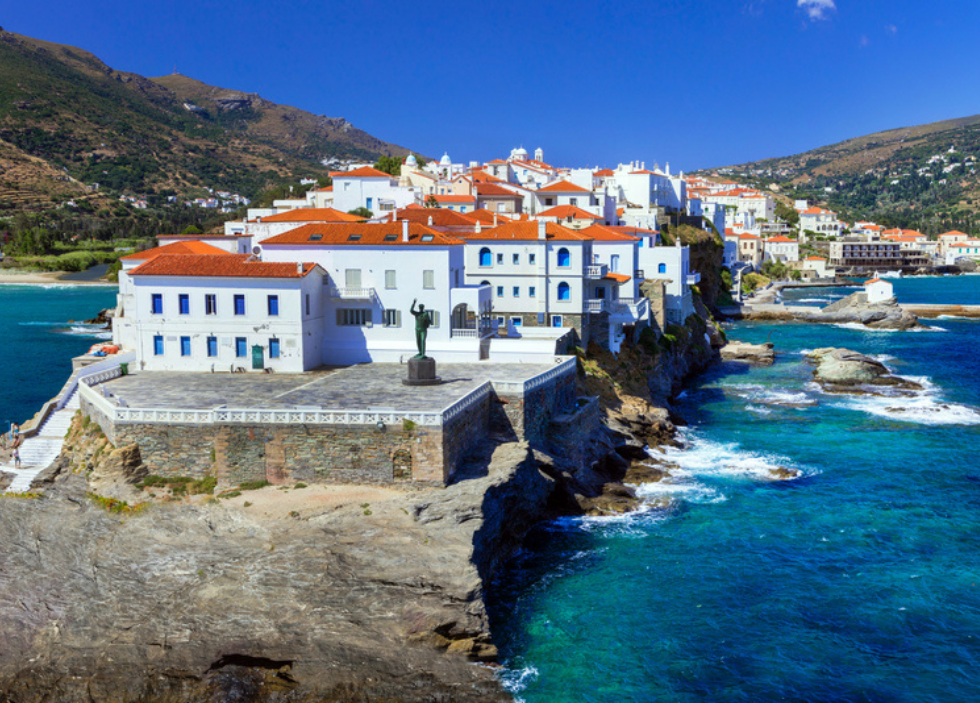 The second largest in length island of Cyclades is the one that is located closer to Athens, just 2 hours from Rafina. Home of famous Captains, it combines unique natural beauty and rich history. Take the standard way of the island starting from Gavrio's port and reach the cosmopolitan Batsi and majestic Chora, within few hours. In southern Andros you'll find some of its best beaches, whilst in northern Andros you'll be surprised by its wild beauty. During your stay in the island, don't omit visiting Achla, the beach-water land.
Learn more about Andros here.
2. Syros, the Lady of Cyclades!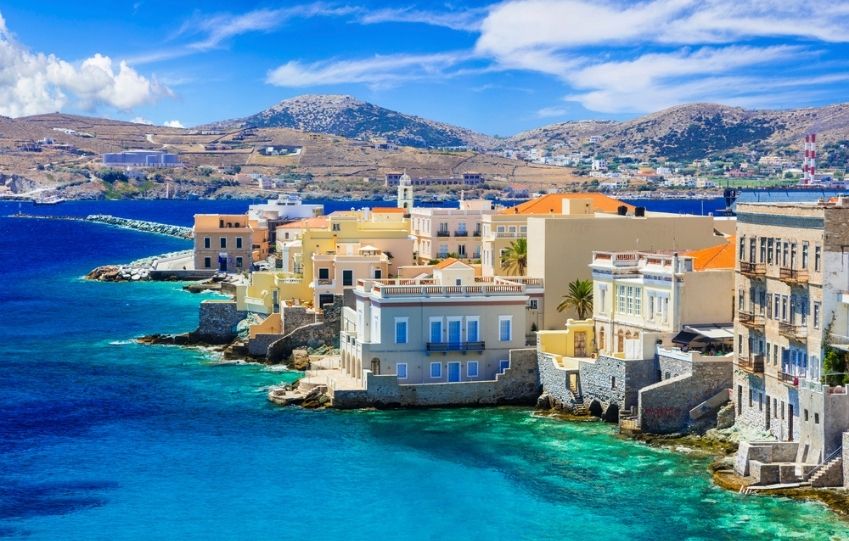 One of the islands close to Athens is Syros, as well, which is accessible from Piraeus with the new super modern FAST FERRIES THUNDER in only 2 hours and 45 minutes. Its capital, center of life and civilization of the entire Cyclades, is Ermoupolis. There, you'll enjoy some of the most beautiful neoclassical buildings of Greece such as the "Apollo" Municipal Theater and the Town Hall of the island, the largest in Greece. Don't omit crossing by the famous settlement Vaporia, built on a rock. A few kilometers away Capital you can find the medieval castle town of Ano Syros with the impressive Venetian buildings. Its beaches that fit every taste are also well known. Syros is one of Aegean islands, where you can enjoy vacations without car or even public transportation.
Learn more about Syros here.
3. Tinos, the Cyclades miracle!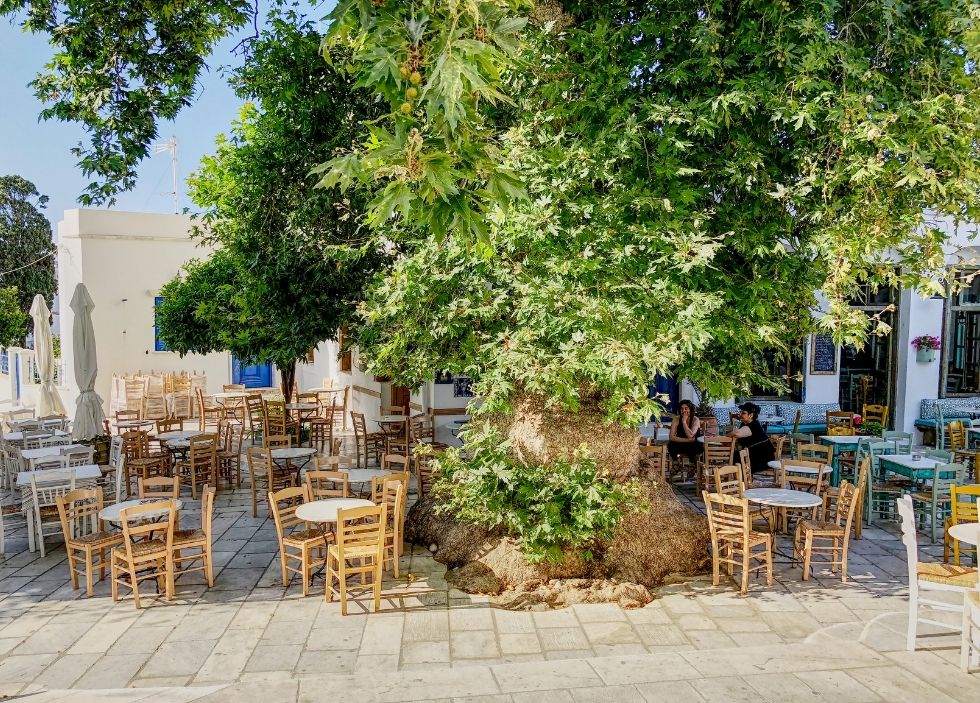 Reach the island of Megalochari from Rafina within only 3 hours and 15 minutes with "AIKATERINI P." of FAST FERRIES. When you enjoy the port view, go straight to the hotel's room to tide your suitcase and then start discovering it. Chora of Tinos is a modern town with many options for food and enjoyment. Its real character, though, is hidden into its traditional villages, such as Volakas or Kardiani and the Tower that will win you over with the authenticity and its wild beauty. Of course, it is a destination full of sights worth visiting, like Panagia of Tinos, Museum of Marble Art and the Sanctuary of Poseidon.
Learn more about Tinos here.
+1. Mykonos, the wind island!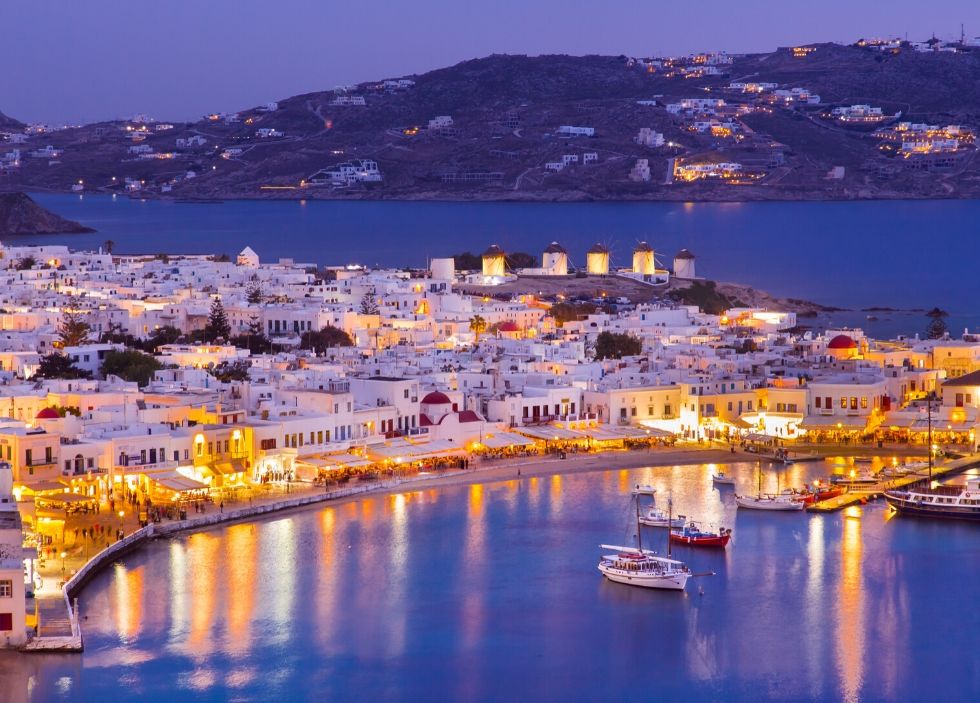 Mykonos was, is and will always be integral part of our summer. 4 hours far from Rafina, it is a second home for celebrities and the jet-set of Greece and the world. It is no coincidence that it has been voted among the top holiday's destinations for years now. Exceptional beaches, award-winning restaurants, endless parties, expensive yachts, dreamy mansions, beautiful people and beach bars compose its enchanting cosmopolitan scenery. Chora of Mykonos is at the core of life on the island. A walk through its alleys, day or night, is always anxiolytic. Skarpa, Paraportiani, Little Venice and of course its Windmills are undoubtedly its most iconic points. Of course, when you find yourself on the island, don't forget to enjoy its beaches, which are among the best in Cyclades. Under the unique light shared with its neighbor Delos, a special journey begins. Are you ready to live it to the fullest?
Connections
Rafina- Andros
Rafina -Tinos
Rafina – Mykonos
Piraeus – Syros
Piraeus – Mykonos
To book your tickets please press here: https://booking.fastferries.com.gr/