Naxos, one of the Cyclades island with unique sights worth visiting. With a history that begins in mythology, culminates in classical antiquity and continues during Venetian and Turkish period, Naxos of today offers generously its visitors the opportunity to get up close and personal with monuments of unique cultural value. So, when you visit the island, it is worth visiting its most important sights, as recommended by Fast Ferries.
#1 The temple of Goddess Dimitra on Sangri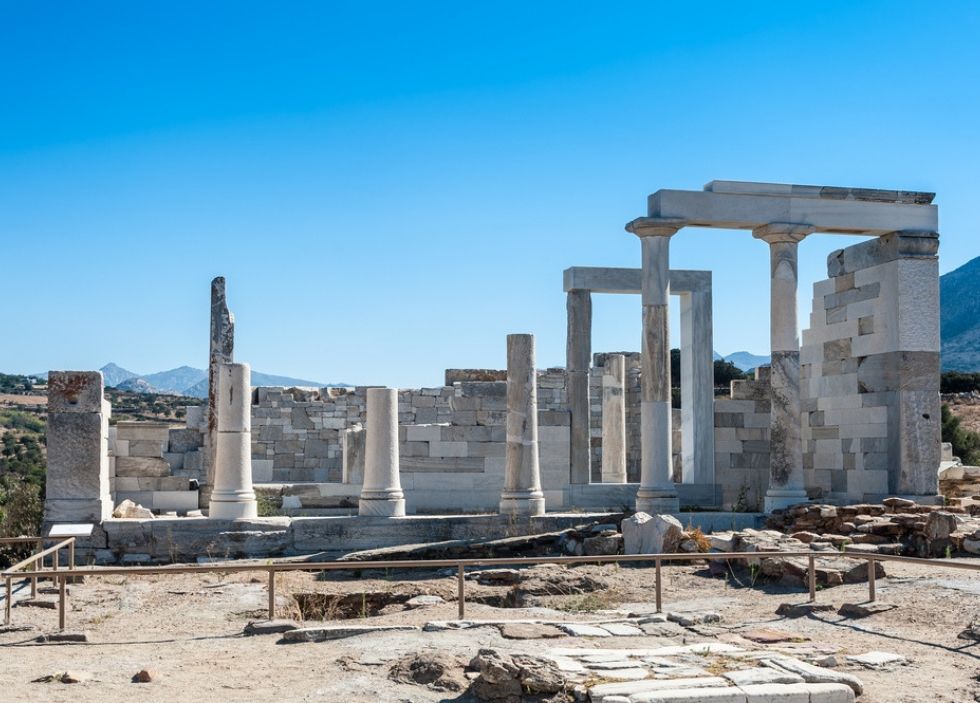 Built over a century before Parthenon, it is one of the most important temples in modern archeology of our country. The temple of Goddess Dimitra, built of white marble, has survived in good condition, giving the archeologists a lot of information regarding the construction and architecture of ancient temples. The entrance to the site is for free.
#2 The impressive castle in Chora of Naxos
Chora of Naxos constitutes one of the most important medieval castle towns of our country. The castle that dominates in Chora was built in the 13th  AD century by Marko Sanoudo, Venetian habitant of the island. Today, it is mainly consisted of mansions, the majority of which are inhabited by Venetian descendants. In its alleys there are scattered different kind of shops, taverns and picturesque cafes.
#3 Apeiranthos, the mountainous village – Naxos' attraction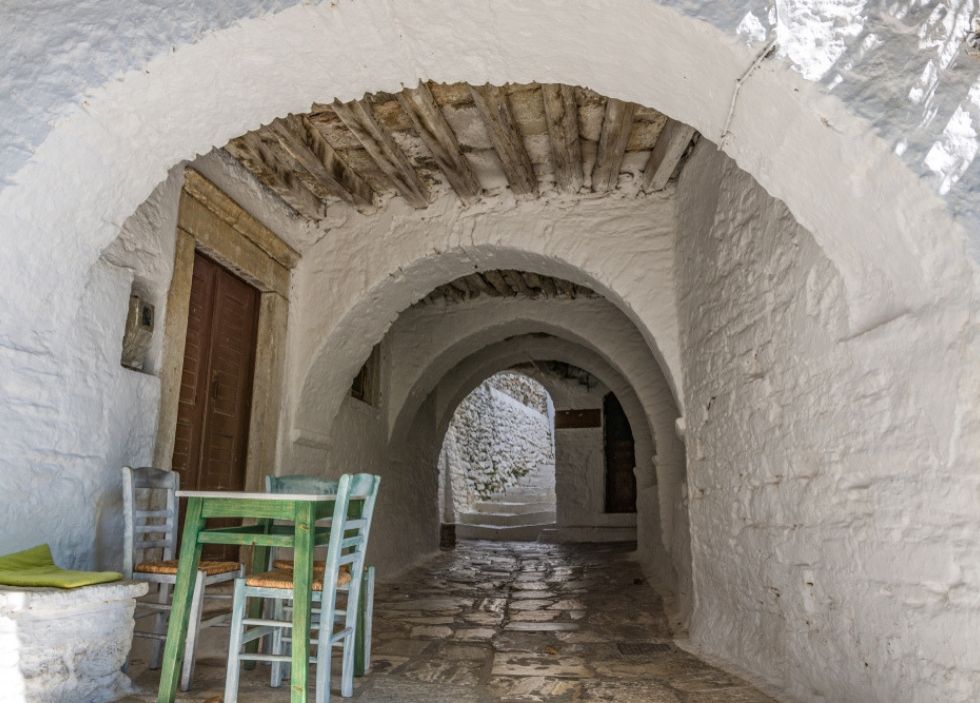 The heart of mountainous Naxos beats in the gorgeous and graphic Apeiranthos. The amazing architecture of its houses is preserved intact from the Venetian period as well as the language idiom of the inhabitants, their traditions and customs. Walk through its marble alleys, admire the arches, the Venetian towers and enjoy your coffee in the traditional cafes. In Apeiranthos you'll have the opportunity to visit important cultural sites such as the Archeological, Folklore and Geological Museum, the Library and the Women's Textile Cooperative.
#4 The "giants" of Naxos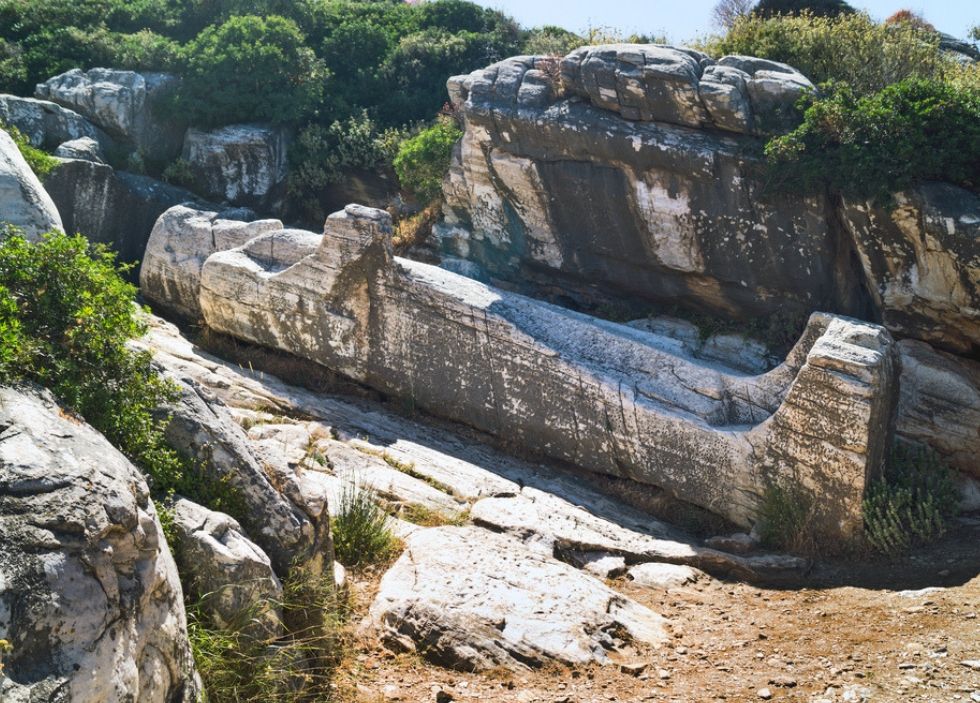 The famous "kouroi", the fascinating sculptures of the island, constitute an important attraction pole for its visitors. They can be found in three locations: The largest one is located near Apollo and the other two are in the locations of Melares and Flerio. Kouroi of Naxos were never completed and that's precisely the reason why they remain where they began to be sculptured.
#5 The cave of Za, the unique natural attraction of Naxos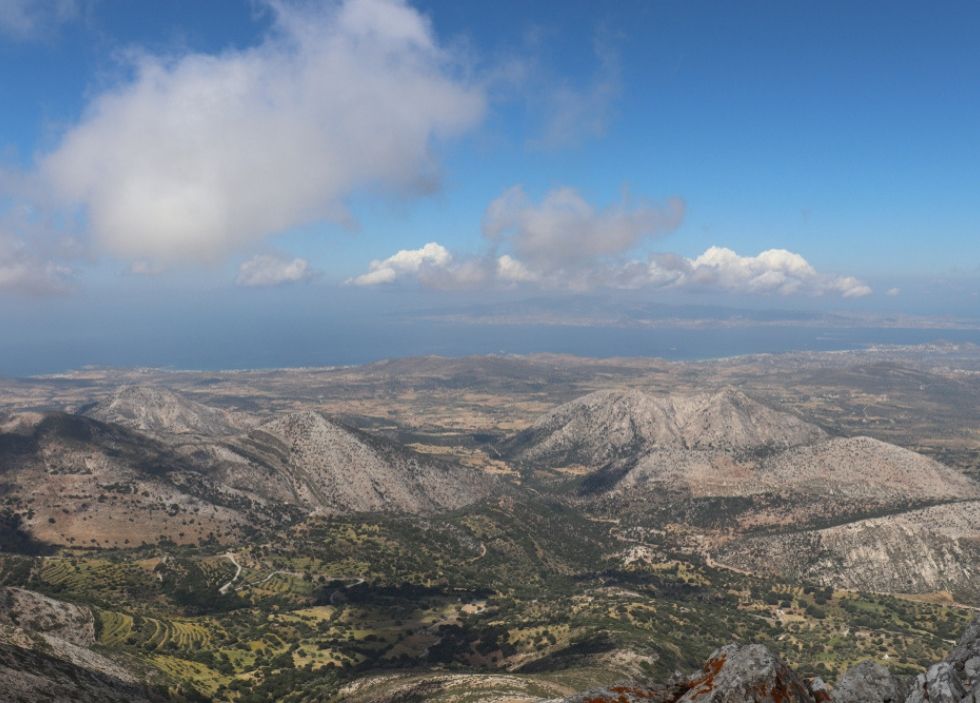 Are you in the mood for exploring? If so, it is worth visiting one of the most important monuments of Naxos countryside, the cave of Za in Philoti village of Naxos. The cave located in an altitude of 600 meters, is dedicated to Zeus and decorated by rare stalagmite complexes. To reach it, you should start from the Philoti village, following the corresponding marking.
+1# Portara of Naxos, the most famous of Naxos' attractions.