Rafina's port is located in northwestern Attica, at a distance of 30 kilometers from Athens. It is the second largest passenger port in Attica and one of the largest in Greece as it annually serves millions of tourists wishing to depart to the Greek islands.
Although less projected than its counterpart in Piraeus, Rafina's port offers the residents and Attica's visitors, the possibility of a quick escape to Aegean's beloved islands. What are, though, all the comparative advantages that make it the ideal starting point for your summer travels? Fast Ferries has collected and presents them to you!
#1 Next to the Airport and Attica Highway.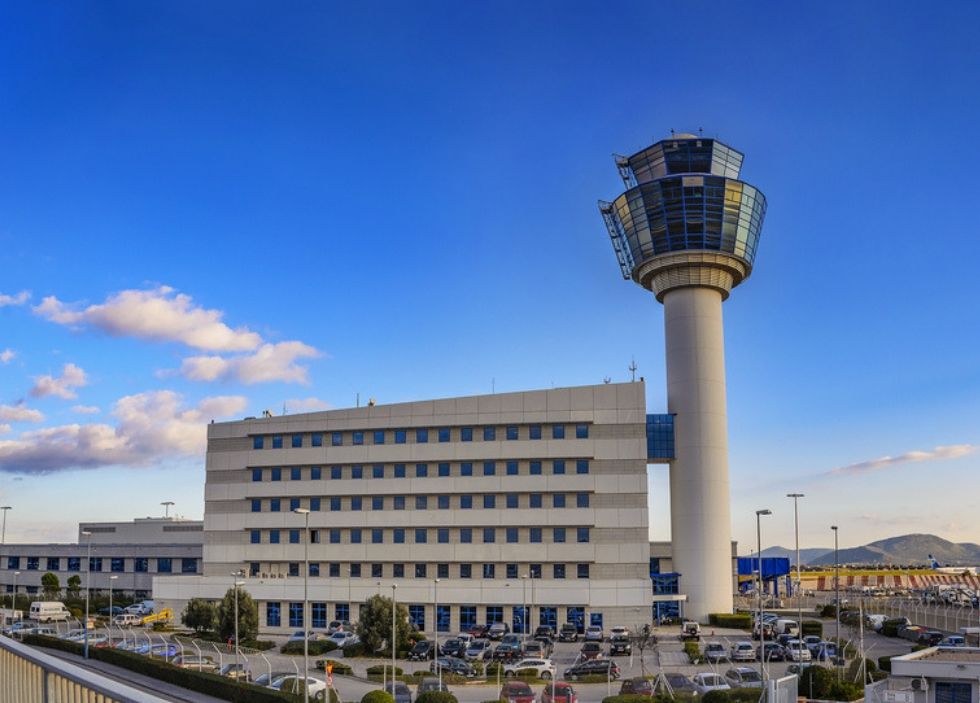 Rafina's Port, is only 10km from Athens International Airport "Eleftherios Venizelos". Think about how practical and beneficial it would be for the traveler to be able to go from the airport to the port or vice versa in just half an hour. Furthermore, KTEL (Bus service) of Attica connects the two destinations with frequent routes, but even if the traveler has a car, Attica Highway ease greatly their movement.
#2 Closer to Andros.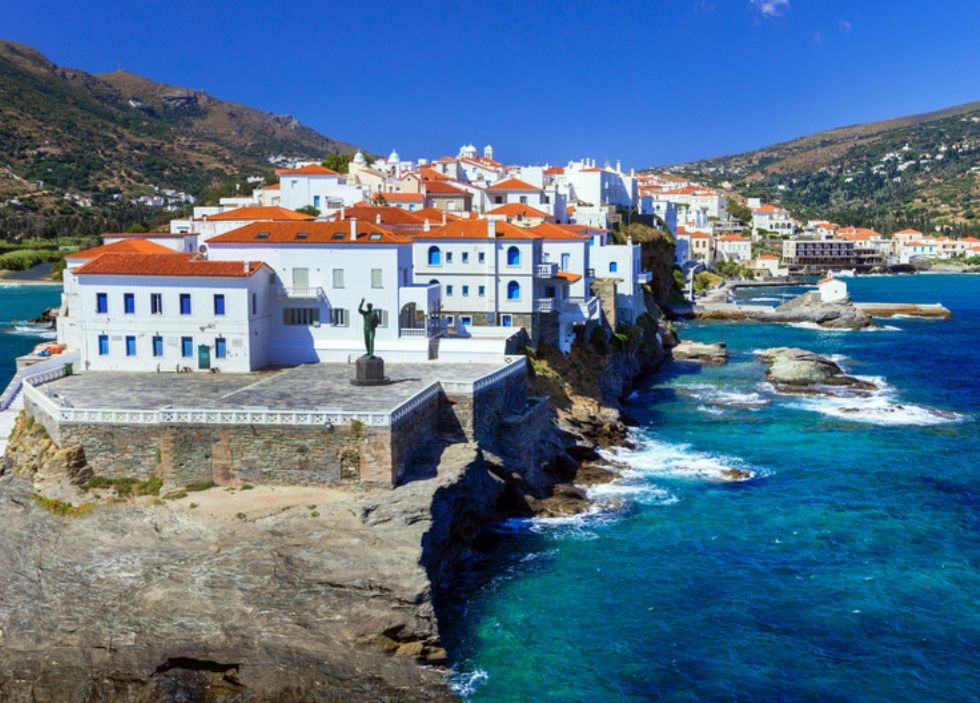 From Rafina's Port you can visit the second biggest island of Cyclades, the beautiful Andros. Within two hours, the two ships of Fast Ferries (Theologos P. & Fast Ferries Andros) with daily routes, bring Gavrio, Achla and Tis Grias to Pidima in a distance of a… decision!
#3 Port of Rafina, the most famous passage for Andros, Mykonos, Tinos, Naxos!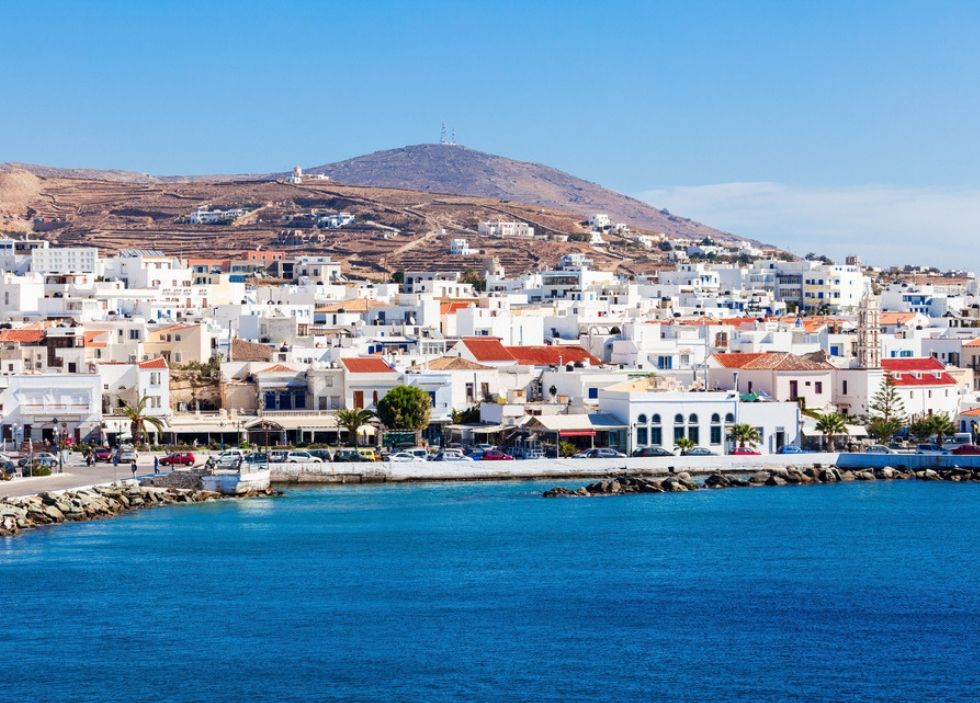 Rafina's Port is the main port that connects Athens with the islands of Mykonos and Tinos. It is simply the port for the shortest trip to Cyclades. The route Rafina – Andros – Tinos – Mykonos-Naxos is carried out on a daily basis throughout the year. In summer weekends there is also connection with Paros
#4 The fish taverns of Rafina's Port.
Rafina, does not just offer a multitude of options for diving in beautiful waters close to Athens. It constitutes one of the most famous places for the gourmets as it offers many alternatives for fish or meat with a magnificent view and summer scent. Lots of taverns and restaurants of the area are included in the most famous gastronomical guides and are famous for their quality and variety. So, next time you choose one of Fast Ferries routes to go to Andros, Tinos or Mykonos, go a little earlier but…leave Rafina's port for a little later! You will not regret it!
#5 The attractions next to Rafina's Port.
We are talking about two spots close to Rafina's port with great history and admirable beauty. So if you get there a little earlier than your departure or miss the ferry, take some time to visit them.
The Hill Fort offers a unique view and a dense pine forest of 300 acres ideal for relaxation and hiking. At the same time you can manage to learn about its rich history. During World War II, Germans had conscripted all men of the age 16-60 to build underground shafts and shelters on the hill, which are preserved to this day and are worth visiting.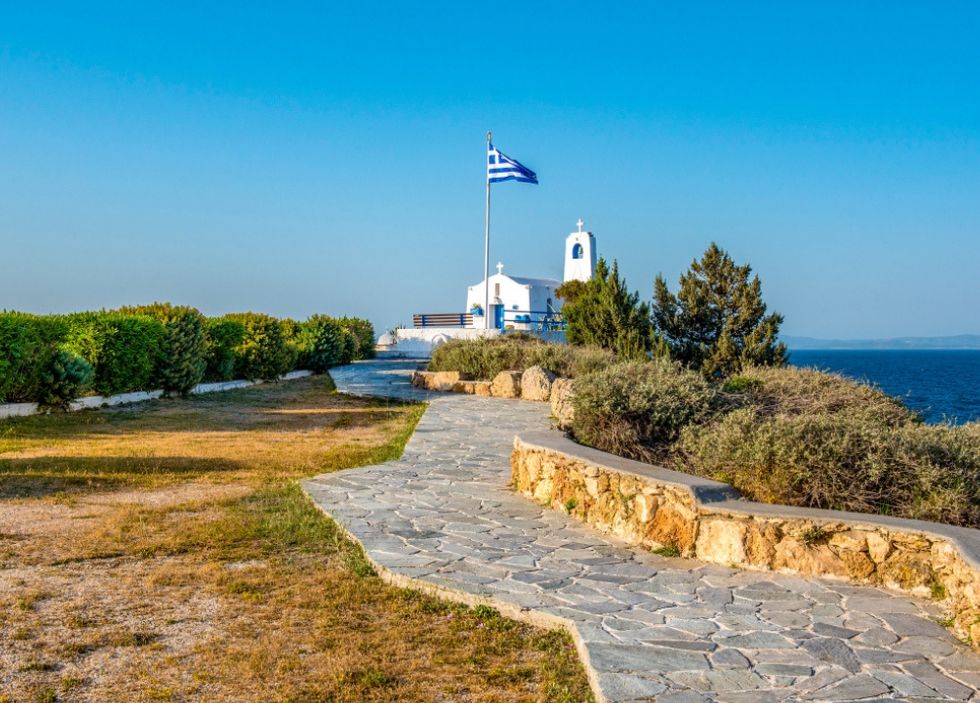 From Agios Nikolaos church, however, the view is breathtaking as you can gaze Evoikos and see – if the weather conditions are permissible – all the way to Evia. The whole scenery resembles Aegean's sea island and is just what you need to get in the mood before you reach your destination.
Choose Rafina's Port and Fast Ferries for your ferry transfers and enjoy your trip. After all, the trip is not only the destination but also the path to it.
Rafina Connections
Rafina – Andros
Rafina – Tinos
Rafina – Mykonos
Rafina – Naxos
Rafina- Paros
To book your tickets from/to Rafina please press here: https://booking.fastferries.com.gr/