Chrysi Ammos, one of the best beaches that Andros has to offer. Its name was established in the last 20 years, as it used to be known to locals and visitors as Psili Ammos. Beautiful, sandy, organized and with a bar, it is clearly one of the top choices, especially for the younger ones. But what are all those reasons for which it is worth including it in your own vacation schedule? Discover them through the text we prepared for you!
Chrysi Ammos: 7+1 reasons to visit it!
1.Its close distance from Gavrio and Batsi!
The time and kilometer distance of Chrysi Ammos from both Gavrio and Batsi are really negligible. Just a few minutes from these places are enough to reach the beach.
2.Its fine golden sand!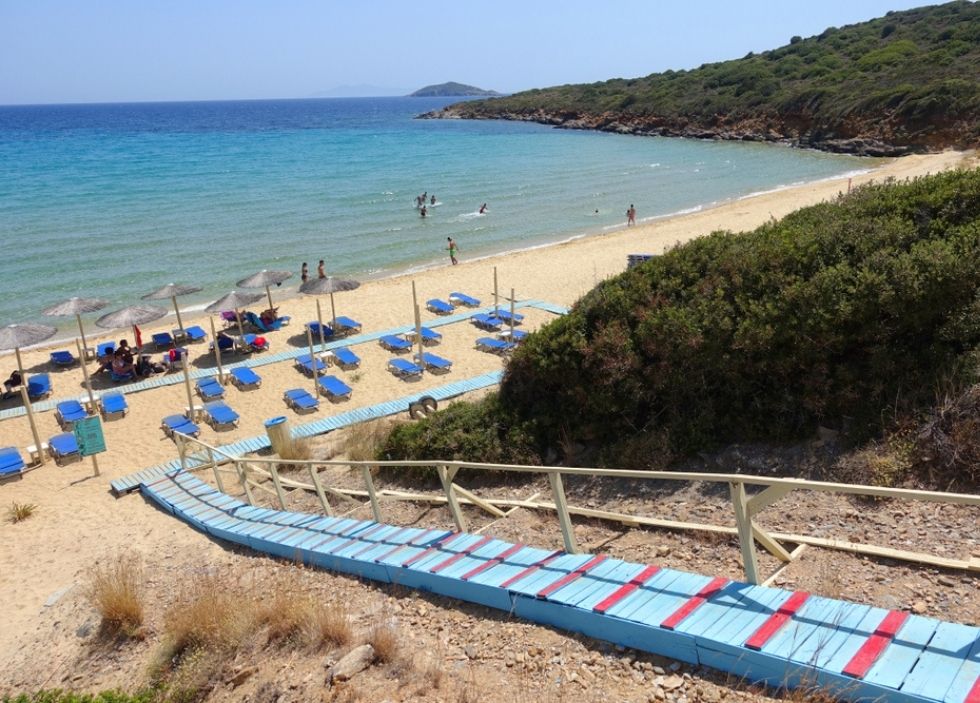 Greece is famous for its beautiful sandy beaches and Chrysi Ammos of Andros is undoubtedly one of them. Its fine sand spreads, before your eyes, like a golden powder that shimmers under the light of the summer sun. Furthermore its clear blue-green waters challenge you to swim in them.
3.The beach bar with the good music!
It is no coincidence that it has won a firm place in the preferences not only of young people, but also of all ages. It offers coffees, drinks and snacks from morning to night, while its music creates an atmosphere full of vitality(liveliness) and strong pulse.
4. Many options in water sports!
But it is not only its beach bar that makes it a pole of attraction for young visitors. Here, you can enjoy everything from canoeing and pedal boating to wind surfing. In fact, there is also a diving school on the beach.
5.The sheltered location!
The natural location, in which Chrysi Ammos is located, ensures sufficient protection from the winds. So, swim in its waters with complete carefreeness, even during the days when strong winds blow.
6.The infinite parking places!
In addition, at Chrysi Ammos beach, parking is never a problem, even during the peak days of July and August. We are, therefore, sure that a parking space is always waiting for you, either along the road or in the area opposite the sea.
7.Its accessibility by Andros' bus service.
What if you haven't come to Andros with your car? The island's KTEL (bus service) will cover you perfectly. And when it's time to dive in Chrysi Ammos, all you have to do is take the "Chora – Batsi – Gavrio" line and depart at the homonymous stop.
+1. Chrysi Ammos of Andros is the most popular of the others!
It is not only Andros that has a beach called Chrysi Ammos! You will also find its namesakes on islands such as Evia and Thassos, or popular tourist areas such as Messinia. We cannot reveal to you with 100% certainty which is the most beautiful, as we have not visited all of them. Certainly, the most popular one is located in Andros, a fact that is also shown by the searches of Google users!
Andros and Chrysi Ammos are waiting to enchant you!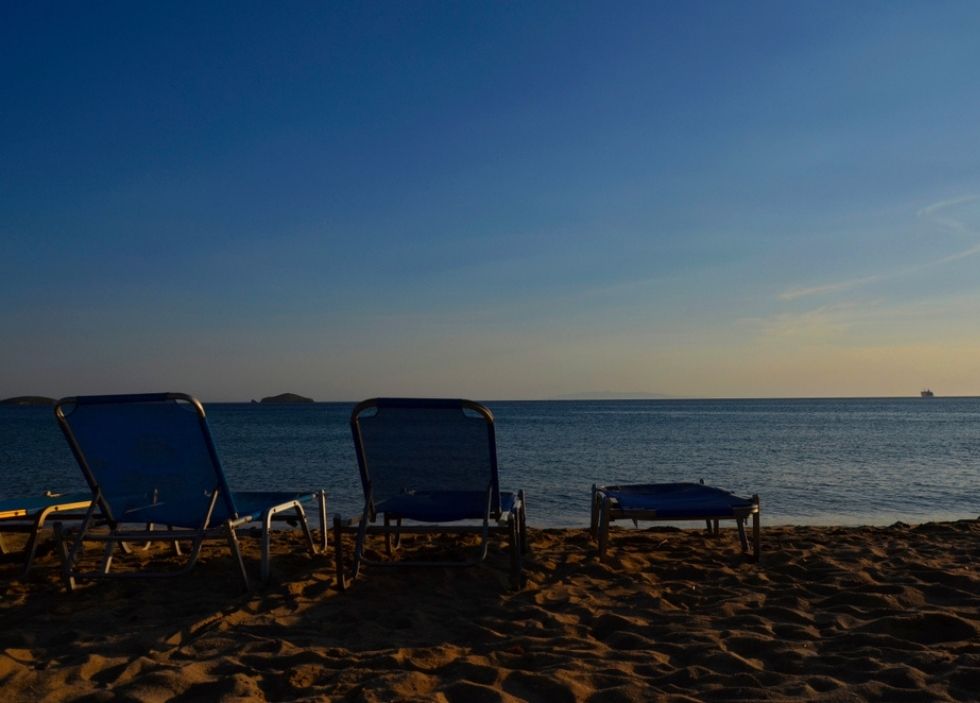 A two-day summer getaway with friends or vacations with the family? Andros, just 2 hours away from Rafina by FAST FERRIES ferry, is waiting for you to offer you the unique relaxation experience you are looking for. When you are there, don't neglect to take at least one dip and enjoy your sunbathing on the beach of Chrysi Ammos. It is no coincidence that it is one of the most popular beaches, not only in the island, but also in the entire Cyclades.
CONNECTIONS:
Visit now Andros with Fast Ferries:
Rafina-Andros, Tinos-Andros, Mykonos-Andros, Paros-Andros
To book your tickets from or to Andros please press here.